5 years ago, Disney's Tangled premiered in the U.S. To celebrate this wonderful movie, I created a Rapunzel character poster. Let's see the light!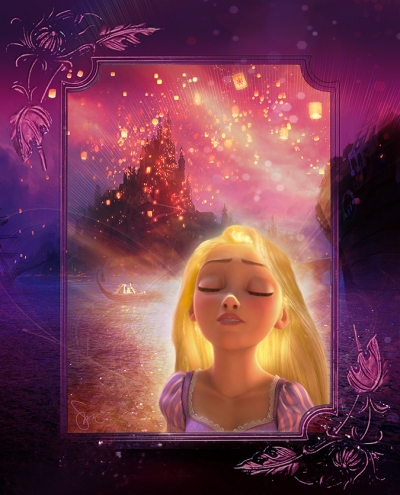 As Ed Catmull wrote in his amazing book Creativity, Inc., Tangled project was cancelled at Disney just one week before he and John Lasseter from Pixar became the new leaders of Disney Animation. Thanks to them, the movie was restarted. After many years, Disney started to produce extraordinary things – again.
This will be a Disney week – check back later for another Disney piece!