Today I publish an updated version of my first Star Wars The Force Awakens poster, called Heritage.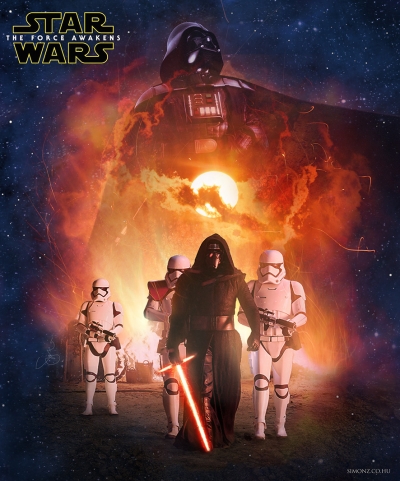 After watching the new trailer and hearing Kylo Ren's words to Vader's old helmet that "I will finish what you started", I find my original title "Heritage" fairly appropriate.

The main differences between this one and the original one are the following:
removed frame,
modified lightsaber blades
corrected logo
different flame elements.
I hope you will like it!