My new Star Wars poster is entitled Vader's Night. It belongs to the same series like Ben's Sunset and shows the tormented Vader, haunted by his burning memories and the true nature of the dark side.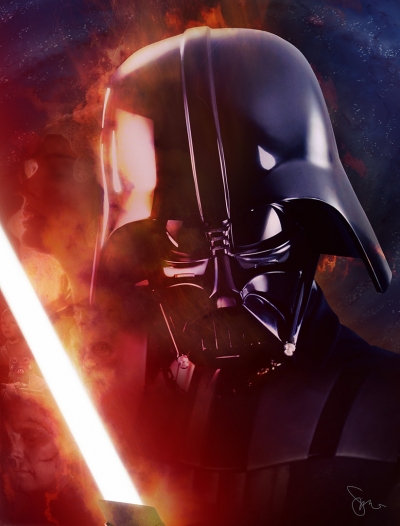 Darth Vader raises his aggressively glowing red lightsaber but he cannot fight the ghosts and failures of his past (from bottom left to middle left): his dying mother, the massacre of the tusken camp, the beheading of Count Dooku, the murder of the younglings in the Temple, the slaughtering of the Separatists and, most prominently, the consequent death of his beloved Padme.
Vader is the archetype of the fallen, angry, helplessly suffering hero.
More information on the story of this poster will come soon!