The Star Wars Saga Poster has been selected to illustrate the spread that collects Star Wars-related records in the newest edition of Guinness World Records. The double-page illustration was chosen because of two reasons: first, it is connected to a record, the world's largest LEGO mosaic, organized by Dorling Kindersley Publishing, London in October 2010, when thousands of volunteers recreated the poster in a size of 98 square meters (1,055 square foots), using 384,000 LEGO bricks. The other reason was that this well-known picture summarizes the first six episodes of the Star Wars saga.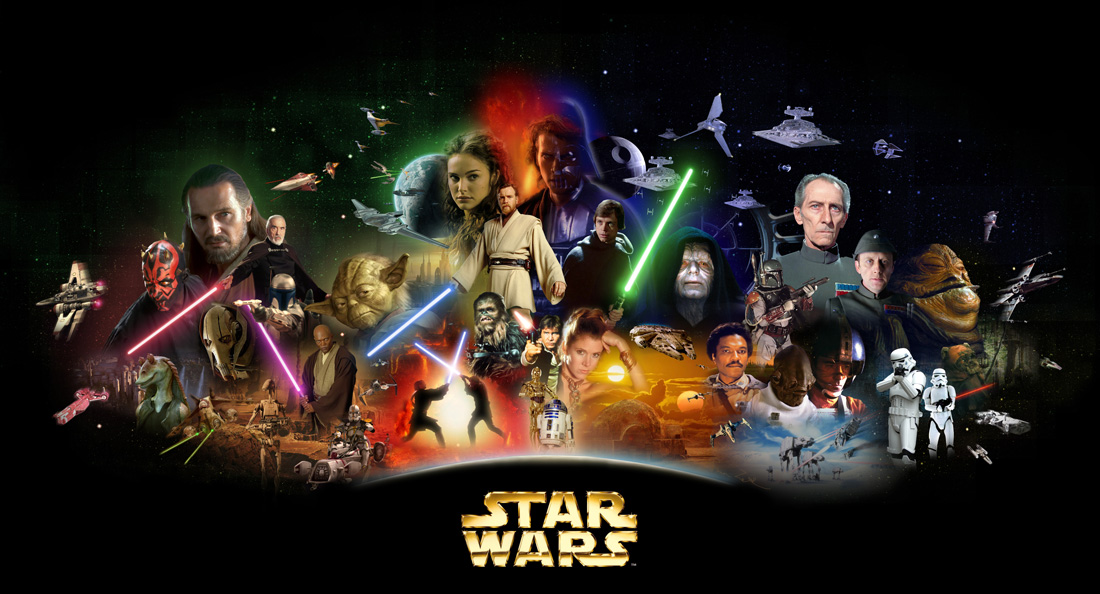 Check the photo of the page tweeted by Craig Glenday, Editor-in-Chief of Guinness World Records – and below, my reaction when I received the book:
#ForceFriday fans: look out for the Star Wars feature in #GWR2016 @gwr @SWSimonZ @SteveSansweet pic.twitter.com/kvwZ2ELoan

— Craig Glenday (@craigglenday) September 4, 2015
I am really happy and proud of this publication. When I remember back those April days in 2007 when I designed the first version of the Saga Poster, I never thought it will come to this. It was just fun, a celebration of a great story in my special way. I know that many Star Wars fans love this picture and it is great to see it everywhere – as an avatar or a header, on a cake or a car. Thank you all, guys, and keep the Saga Poster live! #SagaPoster
The Guinness World Records 2016 Edition will be officially published tomorrow, on 10th September.
You can read more about the Guinness Record event here.
If you are a hardcore Star Wars fan who is really, really interested in tiny details, I have something for you: the long story of the making of the Saga Poster.
If you want to download the Saga Poster, go here! (I ask you to read the usage conditions if you plan anything beyond simple personal usage – thank you very much!) You can always contact me at info@simonz.co.hu if you have any questions.
Please check my latest pictures e.g. my first design for The Force Awakens or Ben's Sunset – or my non-Star Wars works.
And don't forget: 100 days until The Force Awakens.