Today's update is a bizarre piece about the Galactic Empire.  Nevertheless, I hope you will like it – for me, it tells a lot about the deep feelings and motivations that keep the Empire together.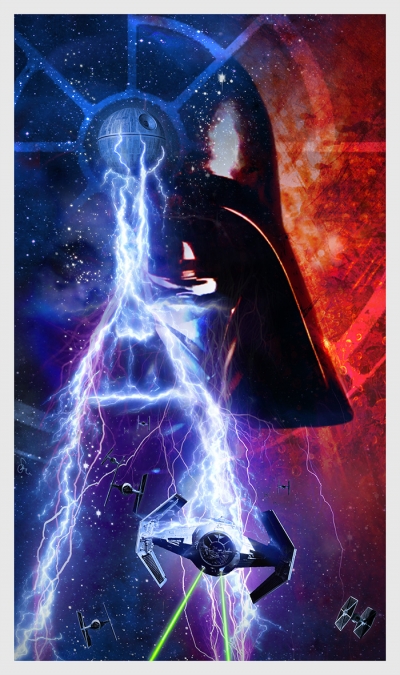 The title of the picture is Imperium Forte, latin for Mighty Empire.
Remember the words of an Imperial officer, Grand Moff Tarkin from A New Hope:
Fear will keep the local systems in line!
… and the words of a wise Jedi Master in The Phantom Menace:
Fear leads to anger, anger leads to hate, hate leads to suffering.