My newest piece is an event poster for Pomáz Wind Orchestra – I have a long-time, fruitful relationship with them.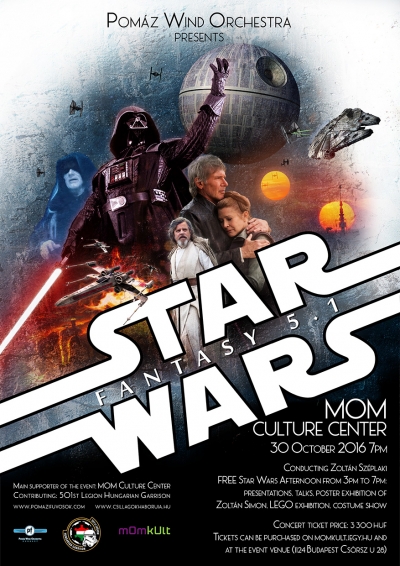 This concert will be a symphony of Star Wars pieces including Jedi Steps and Rey's Theme from The Force Awakens. As part of the additional programs, I will have an exhibition in the concert hall. more details later…
By the way, did I mention that I am open for commissions? I do personal pieces as well as event posters or product packaging – check my site if you want to see what I can do and let me know what you want!