This update is the second part of my Choices series.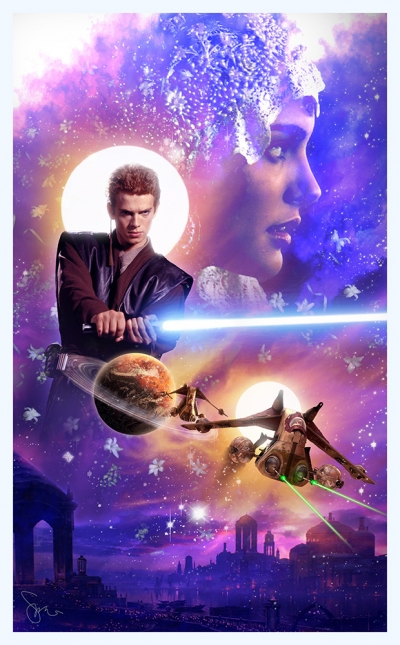 The first part was about Anakin's decision between the Sith and Jedi way. This one shows how the dark side of the Force and the war destroys the values of peace and love.
The picture is a tribute to John Alvin and his masterful artworks.