I made a revised version for an earlier The Force Awakens poster. That old one was entitled "I will fulfill our destiny" but after watching the movie I felt that a bit inappropriate because that sentence sounded like part of a pray and not like a powerful statement.
Therefore, I re-did the poster and the result is: Crush the Resistance!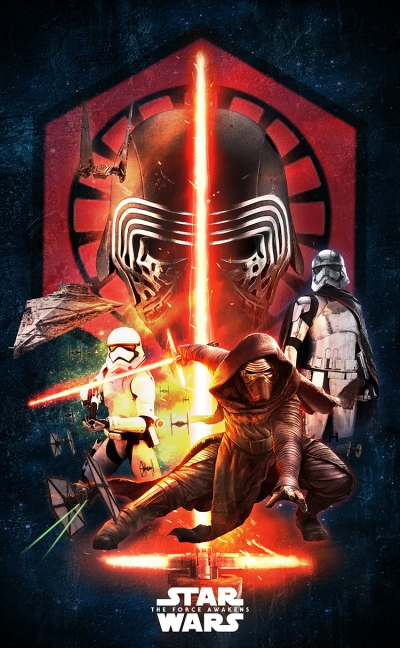 This was one of my submissions for Celebration Europe 2016 Art Show but the piece was rejected. Nevertheless, it appeared on the back cover of the 75th issue of Teekay-421, the official magazine of the Belgian Star Wars Fan Club, out this Monday.
I hope you like the poster in this form because surely, this was not its only appearance.