Check how people use the poster!
Don't you find this car amazing? Photo taken by Linda Scott Pellerito at Celebration VII Anaheim, 2015.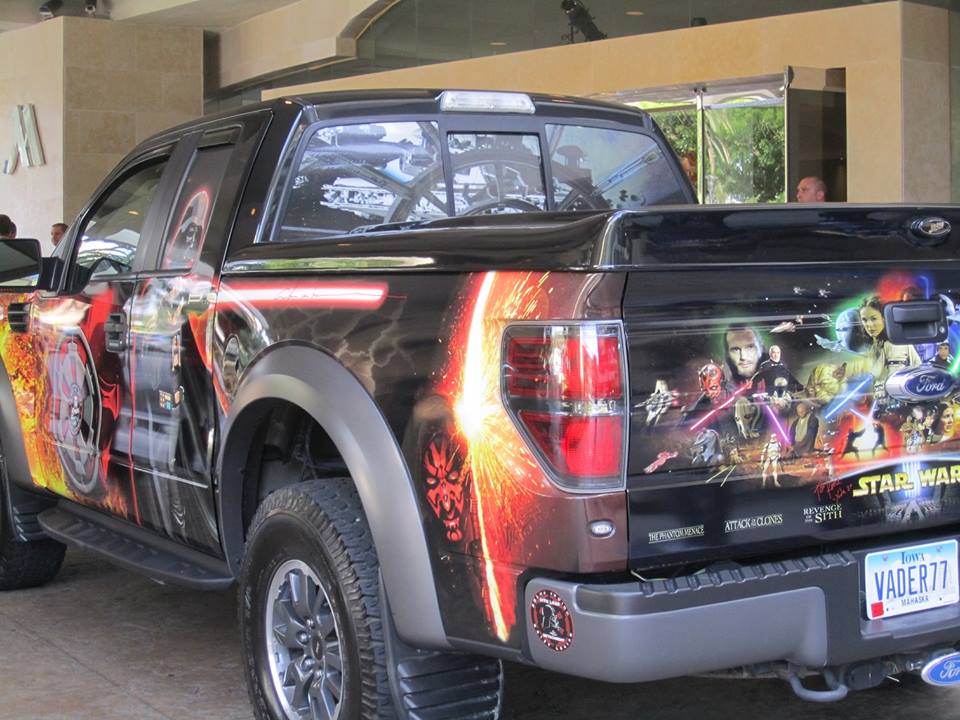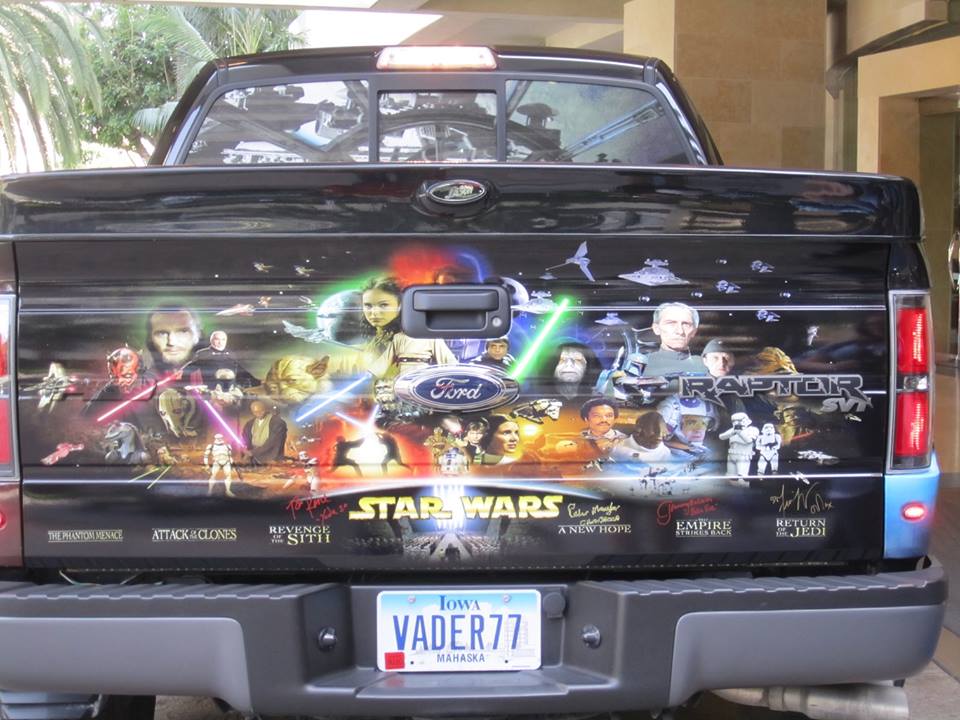 The Saga Poster appears on the external wall of a movie theater in the U.S. (2009) – the building has seven giant movie posters in total: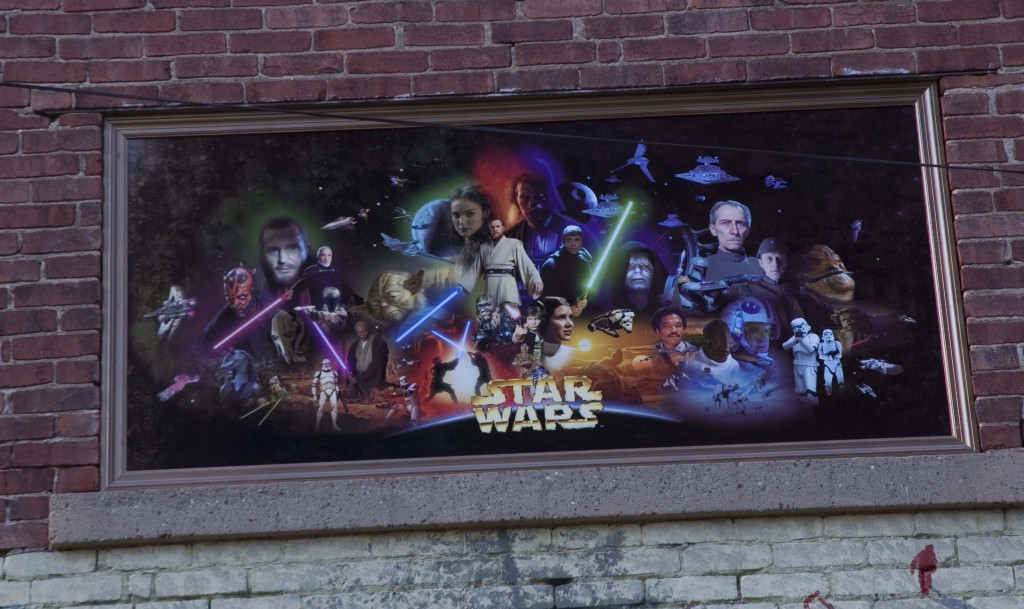 I presented the poster at the Celebration Europe in 2007 (you can see Steve Sansweet, Head of Fan Relations at Lucasfilm next to the image):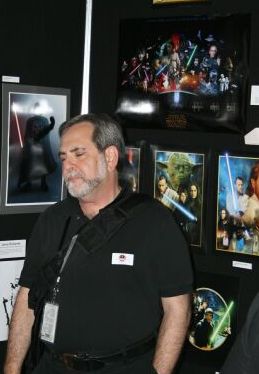 Of course there is the Guinness World Record of Dorling Kindersley Publishing in London in 2010 (Photo by David Parry):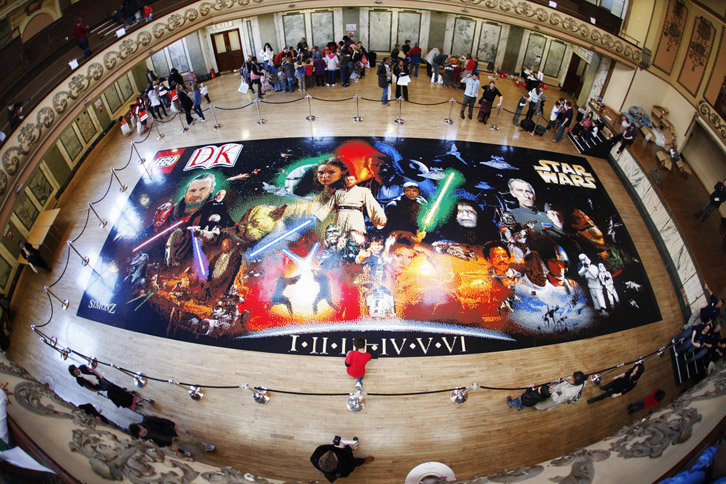 The poster appeared at the Star Wars Night of West Michigan Whitecaps in Grand Rapids, Michigan on July 11, 2015 (photo by Amber Fortino Castro):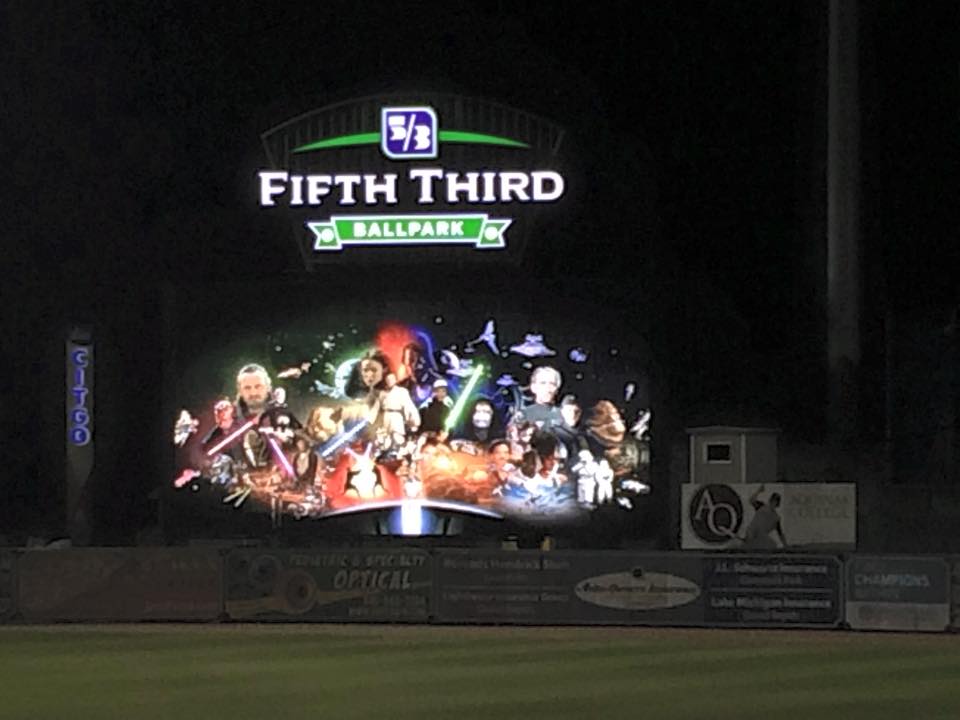 Do you know more? Please let me know about it! If you take a picture – it's even better! I publish here the most exciting public appearances of the Star Wars Saga Poster. Contact me at info@simonz.co.hu!
Click here if you also want to use the poster.