Only a few days to The Force Awakens… I think it is time to look back to a Star Wars poster series I presented in the past months: the "Light of the Force" triptych. Here are the three posters as one piece, as I originally planned them: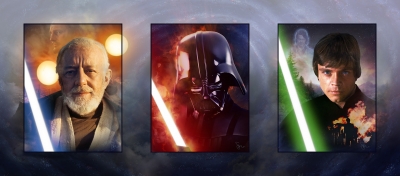 You can download the poster in 1816*800 size here!
The triptych formed by the three pieces depict three classic spiritual or biological fathers and sons, three armed heroes: Obi-Wan, Vader and Luke. The three parts show consecutive stages of the day: sunset, night and dawn. The galaxy binds the pieces together.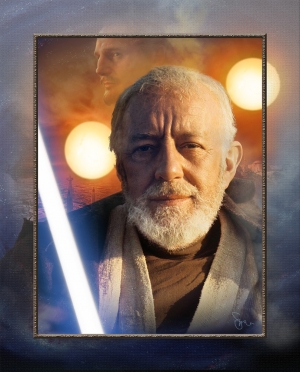 Ben's Sunset is an idealized depiction of the old Jedi master who contentedly faces his last adventure. Ben is the archetype of the old hero whose last task is to pass on the knowledge to a faithful pupil. Two characteristic places, the beginning and the end: the Jedi Temple on Coruscant and old Ben's hut on Tatooine emerge from the orange background of the binary sunset. He has an old friend and mentor from the netherworld of the Force who helps his path: Qui-Gon.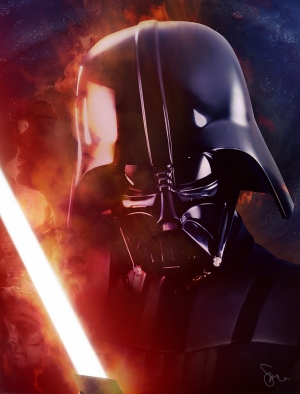 Vader's Night shows the tormented Vader, haunted by his burning memories and the true nature of the dark side. He raises his aggressively glowing red lightsaber but he cannot fight the ghosts and failures of his past (from bottom left to middle left): his dying mother, the massacre of the tusken camp, the beheading of Count Dooku, the murder of the younglings in the Temple, the slaughtering of the Separatists and, most prominently, the consequent death of his beloved Padme. Vader is the archetype of the fallen, angry, helplessly suffering hero. Continue reading →