My newest picture is called Join The Resistance.
It is more calm and peaceful than the intentionally chaotic, more dynamic Crush The Resistance: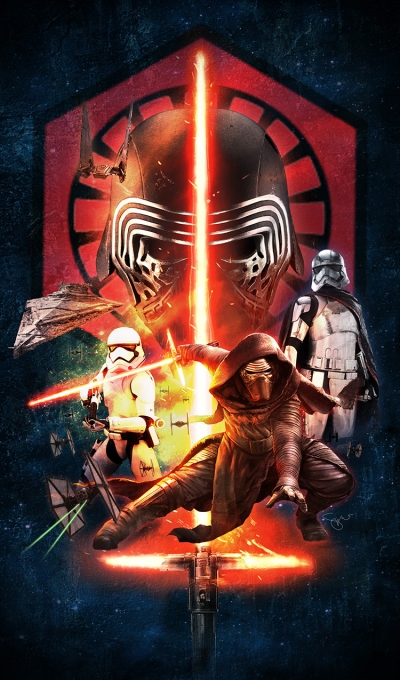 Crush The Resistance was recently published on the back cover of TeeKay-421 but this is not its only appearance: Celebration Europe 2016 will launch in a month and on July 15th, Crush and Join the Resistance both will be presented at the booth of TeeKay-421, the Belgian Star Wars Fan Club. If you will be there, come and check the pictures!
Finally, here is the wallpaper version of them together: