"Until the End" – The second part of a poster trio dedicated to the Death from the Harry Potter and the Deathly Hallows Parts 1-2.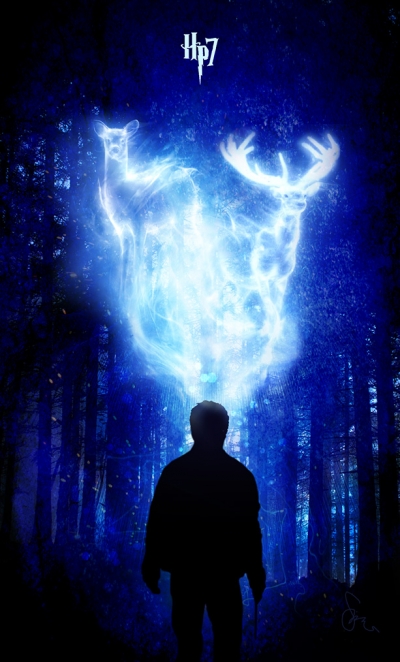 The main theme of this poster series is the way how different characters face Death.  The first part (entitled "Always") shows Severus Snape with the lifeless body of Lily Evans while Death takes his life.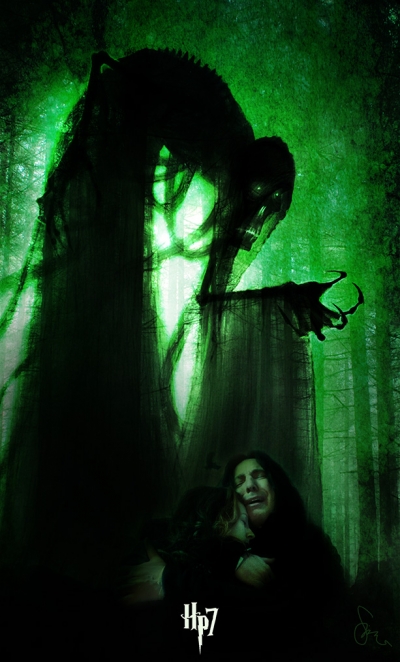 A chilly breeze that seemed to emanate from the heart of the forest lifted the hair at Harry's brow. He knew that they would not tell him to go, that it would have to be his decision.

"You'll stay with me?"

"Until the very end," said James.

"They won't be able to see you?" asked Harry.

"We are part of you," said Sirius. "Invisible to anyone else."

Harry looked at his mother.

"Stay close to me," he said quietly.
(J. K. Rowling: Harry Potter and the Deathly Hallows)