Today's poster is the third member of a portrait series dedicated to the Doctor. I presented posters of his twelfth and eleventh incarnations; now it is time to show you the Tenth Doctor.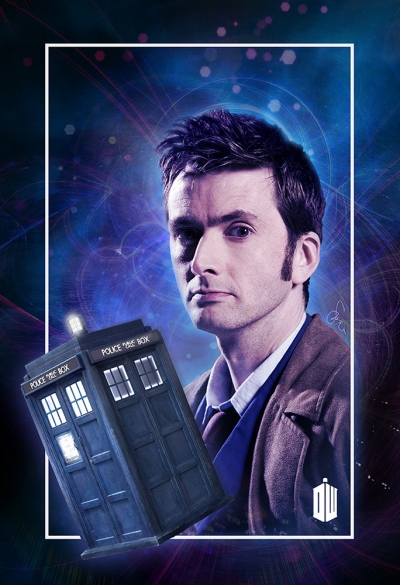 When I created the poster, I had the following quote about the Doctor, by River Song:
Now and then, every once in a very long while, every day in a million days, when the wind stands fair and the Doctor comes to call, everybody lives.
I think these words describe him very, very accurately.