Do you remember this poster of mine? I made it in 2009, in preparation for the 4th anniversary of the premiere of Star Wars Episode III Revenge of The Sith. Check the picture and I give you a short commentary about this piece and tell you how I had the chance to get involved in London Olympics 2012.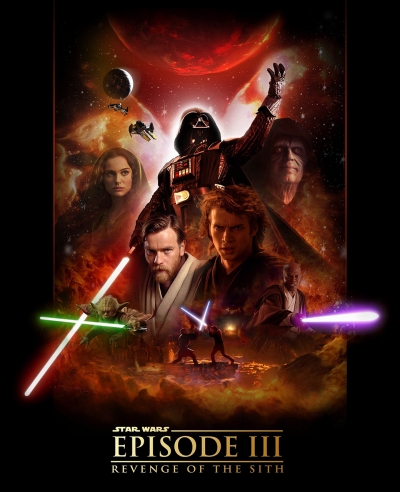 You can see direct elements at the bottom: battle-ready Yoda and Windu, and the duel in the flames – this is the most temperament, most fan-like part of the poster. Vader is in the middle, who is the result of a choice: Anakin has to choose between two hooded figures, Palpatine and Padmé. He chooses the uglier one: his hand reaches toward him, and his lightsaber separates him from Padmé who has a more ghostly appearance than the Sith master.
Choices often have a central role in my works.
The Jedi fighters and the dark sphere of Coruscant give symmetry to the picture while Mustafar closes the piece at the top, not letting the eye leaving the poster with Vader's raised left hand.
The light arcs have a kind of angel wing feeling… This is because Anakin had the chance to be the Chosen One, destroy the Sith and bring light but he failed. Instead of white wings, he has a dark robe.
The idea, the promise was light, white and uplifting; the realization became black and decaying.
This slightly abstract part represents a better understanding of visualizing principles than what I had before 2009.
And how comes London Olympics 2012 here? The agency who organized the marketing and advertising of the Olympic Games, contacted me with the idea that I should create the cover of the official booklet of the Games. They wanted me because of my ability to show the heroism, dynamism and greatness of a topic and they especially wanted me to do something like this "Hero" poster.
Sadly, the committee found the agency's idea too "different" and they went into another direction. The final cover looked like this: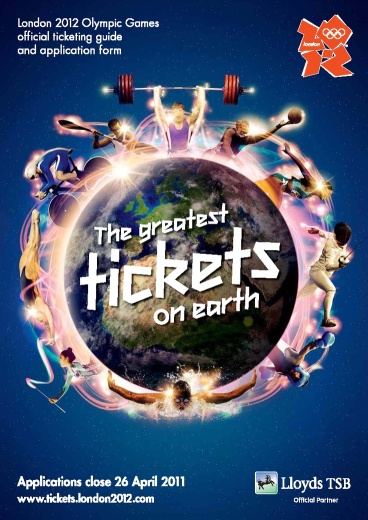 Clearly, some elements of the basic idea remained but with a different artist. I would have loved to do this piece because this is the only way I can imagine about getting close somehow to the Olympics – definitely not by professional sports.

Can you imagine my works on your products? Contact me here!