Last week's photos in Entertainment Weekly gave me inspiration to create my first poster for Star Wars Episode VII The Force Awakens, entitled Heritage.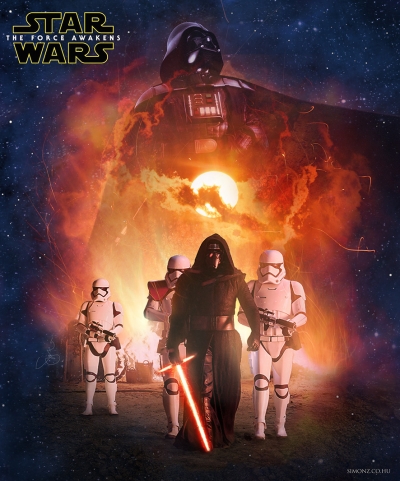 The picture shows Kylo Ren and the stormtroopers of the First Order destroying a village on Jakku (also seen in the trailer), taking on the cruel heritage of the Sith Lord Darth Vader and the Galactic Empire.
EDIT 27/10/2015: I made slight modifications on the poster. For those who are interested, I post the original version here as published 18/08/2015: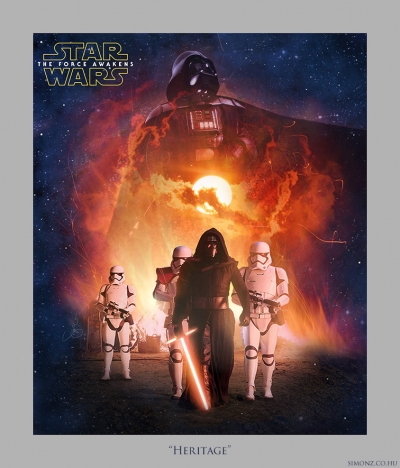 The main differences are the following:
removed frame,
new lightsaber blades,
corrected logo
different flame elements.