A friend of mine and member of the 501st Legion Great Lakes Garrison, Greg Johnson told me about the appearance of the saga poster on the Star Wars Night 2015 of West Michigan Whitecaps in Grand Rapids, Michigan on July 11 (photo by Amber Fortino Castro).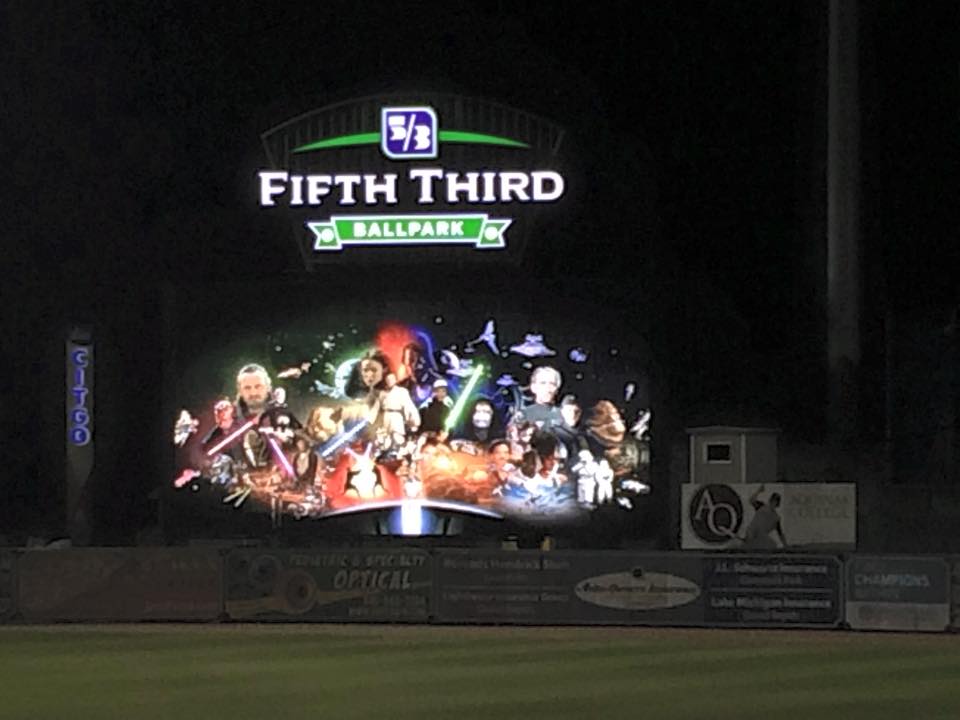 You can also find this picture among other Saga Poster appearances.
Check back soon because another great public appearance of the Saga Poster is on the way! And some new posters, of course.